Being a blogger, you might have heard about domain authority many times. But the information on the internet is massive and equally unparallel.
So, you need to know about domain authority and why it is a topic worth talking about. Knowing the methods to increase DA and PA scores may appear to be a great incentive for your online business.
So let's begin our journey to unravel the topic once and for all. In this article, I will share some notable techniques to improve your domain ranking score, which in turn impacts your SERPs ranking.

What is domain authority?

It is a metric used to predict your website's worth in terms of ranking and visibility. In other words, a da checker score tells your chances of landing the search engine result pages in a competitive environment.
Moz initially developed it, and now many companies have developed similar metrics to make your SEO journey scalable.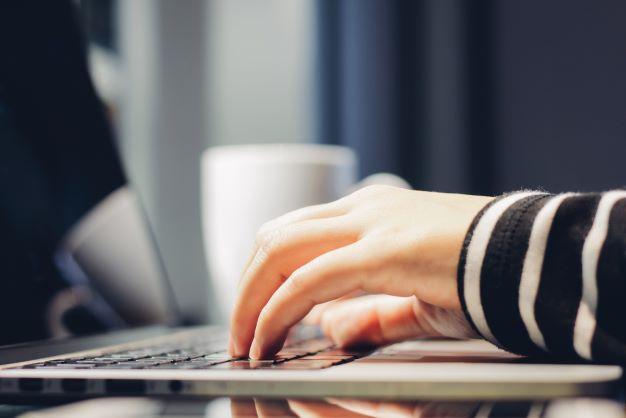 What is page authority

Page authority refers to a single webpage score. It is analogous to DA and only differs in terms of magnitude. However, domain authority is the score of an entire website.
Reasonably, it is understood that PA scores of all web pages combine to form a DA score or affect the whole DA of a website.

How is it calculated?

It is calculated by focusing on some important SEO factors needed to be corrected otherwise, even if you do not use the DA score.
They are 40 in number, but some of the very important signals are:
• Content's quality
• Website's general SEO, including on-page and off-page.
Behind these scores lie complex machine learning algorithms that locate your web site's search result appearing frequency.
Another feature of this score is that it is evaluated compared to others, so it shouldn't be taken in a vacuum.
Rather, you can identify your low or high domain authority about other websites in your industry using a da checker. Its scores range between 0 to 100, and it explains your website's position.

Does Google consider it?

It isn't a Google ranking factor, and Google has never endorsed such metrics. It has its PageRank score, which it uses to scale your webpage between 0 to 10.
PageRank algorithm refers to the linking profile of a website, so it is somehow similar to a domain authority score in terms of linking profile gauge.
But in reality, Google uses more than 200 factors to define the website's position. Therefore, it is more sophisticated when compared to the DA score, which is based on only 40 factors.
Similarly, the DA score fluctuates, so we can't decisively say whether your score will remain permanent for a time or will change. Its volatility in DA score makes it a less compact metric.
Hence, Google ranking may not solely depend on your scores, so that you may take a skeptical glance at these authority scores.
That does not mean these scores are futile, as circumstantial evidence shows a relation of ranking with DA.

Is Domain and page authority worth it?

In online environs, every web admin dreams of attaining bombastic success through the highest-ranking number because it brings more readers to their website.
It is becoming so difficult with each passing day unless you get a scale to understand your position. It moreover helps you to curate a reasonable content strategy to attain your end goals.
Thus DA and PA become an important metric in evaluating yourself and knowing your competitors'.

Some valuable tips to increase DA and PA:
Optimize your link profile:
Off-page Seo is a very important aspect of any website ranking. Making more backlinks and giving external links increase your chances of Google indexing.
Moreover, it tells Google that the website must be a credible one. That's why numerous people have linked to it. Therefore, Google uplifts that website on the top SERPs.
But it would help if you took great care with building links to other websites because sometimes bad or toxic links may decrease your DA.
While linking, do check the website's domain authority and then link with these websites. Using link explorer, you can check the backlinks relevant to your content; otherwise, it will be worthless. Such relevant links are of high quality.
If you have toxic links pointing to your website, you may get a Google penalty because Google's Penguin Update checks for spammy links and penalize the websites containing those links.
These links come under blackhat SEO and are prohibited. Moreover, they decrease your ranking and are bad for SEO health.
Use on-page SEO:
On-page SEO contains titles and meta descriptions and their proper optimization. For this purpose, you need to do proper keyword research and add high search volume keywords in your titles and meta descriptions.
It increases click-through rates, and if your content is of high quality, the readers may spend more time on your blog.
Adding high-quality images also increases your on-page SEO and makes your content attractive. Likewise, adding infographics attracts readers to get capsulated information about the topic.
Hence, content optimization increases your domain and page authority.
Mobile responsiveness:
Smartphones are being used in almost every part of the world. This has brought a new wave of SEO into the online world.
With more people using mobile phones to fetch information on Google, it becomes incumbent upon web admins to orient their websites for smartphones. Nearly 60% of Google searches now come from phones.
That's why you need to develop mobile responsive websites to get an extra load of traffic and maximize your potential. It will increase your domain authority and Google ranking.
Wrapping up:
Domain authority is undoubtedly an amazing metric as it helps a lot in making the right decisions regarding SEO. But it would help if you did not rely on it because it with other similar scores only give you a prediction.
Rather, you should accompany this score with other